SHAKESPEARE IN THE PARK
Taking in the Scene-ry in Yosemite
CAPTIVATED THINKING PROJECT
Undergrads, Inmates and the Internet
COMMUNITY CONNECTION
---
BUILDING BRIDGES
Bridging the Gap Between the Campus and Community
MERCED COUNTY PROJECT 10%
Raising the Grad Rates
LIFT WHILE YOU LEAD
Learning from Local Leaders
UC MERCED IS MAKING AN INVESTMENT AND IMPACT IN THE COMMUNITY –
BUILDING THE FUTURE IN THE HEART OF THE CITY, VALLEY AND THE STATE
ARTS IN THE NATIONAL PARK
---
MARRYING THE WORKS of SHAKESPEARE AND
JOHN MUIR IN YOSEMITE NATIONAL PARK
Lots of towns around the country have Shakespeare in the Park festivals each summer.
But only UC Merced has Shakespeare in THE Park — Yosemite National Park.
UC Merced cherishes its special partnership with Yosemite, from the research station in Wawona to the Yosemite Leadership Program, which trains future environmental stewards and park leaders.
But no connection is more unique than the annual Shakespeare in Yosemite event, which brings amateur and professional actors together to entertain audiences in the park and share the message of environmental conservation and the wit, wisdom and humanity of The Bard.
only uc merced has
shakepreare in "the" park –
yosemite national park
Professor Katie Brokaw marries the works of Shakespeare and John Muir
English Professor Katherine Steele Brokaw, with the School of Social Sciences, Humanities and Arts, adapts plays and writings by Shakespeare that already have an environmental theme and sets them in the park with all its famous natural features to remind people why conservation is important.
The plays are held in the park's little amphitheater near Yosemite Falls and on a stage in the shadow of Half Dome, on or near Earth Day each year. They coincide with Yosemite's Earth Day Festival, as well as with Shakespeare's birthday.
Each year, area students are invited and bused to the park to attend the free shows, as are sponsors and other supporters. All performances are open to the public and are growing in popularity as more people hear about them.
In 2018, the performers — including UC Merced students and alums and Yosemite rangers — also took their messages to more than 1,000 Merced-area schoolchildren at school assemblies where the kids saw a couple of scenes from the play, learned a bit about Shakespeare and talked about the park and the environment.
UNDERGRADS, INMATES & THE INTERNET
---
CAPTIVATING COLLABORATION
A unique collaboration between UC Merced students and inmates from the Sierra Conservation Center is helping Tuolumne County attract new businesses.
The Captivated Thinking Project — funded by the Foster Family Center for Engineering Service Learning and conducted in partnership with the Tuolumne County Economic Development Authority (TCEDA) — gives students the opportunity to contribute to a local community while developing their academic skills and sense of civic responsibility.
The students gather economic data, which the inmates are tasked with formatting, organizing and summarizing into a quarterly snapshot. The TCEDA uses the summary to attract new businesses and to inform existing businesses about shopping trends and behaviors.
Last semester, the UC Merced student team created a web tool that will streamline the process by automatically pulling economic data from the internet for the inmates to work with. They continue to fine tune the tool to reduce the amount of time it takes to gather the data and to increase its user-friendliness.
"This collaboration helps show how undergraduates, inmates and the county can work cohesively in targeting an issue."
"As a team, we are learning how to professionally and effectively communicate with different leaders and members within a community," mechanical engineering major Danny Mauricio said. "This collaboration helps show how undergraduates, inmates and the county can work cohesively in targeting an issue."
---
MERCED COUNTY PROJECT 10%
In a recent campus survey, 68 percent of UC Merced undergraduate students reported volunteering at local nonprofits and organizations on a consistent basis.
One way students demonstrate their civic commitment is through outreach efforts. Some of these efforts combine service with learning, through credit-based courses that integrate community-based research or community service.
Merced County Project 10% is a collaboration between UC Merced and community leaders, including District Attorney Larry Morse and Merced County Superintendent of Schools Steve Tietjen, to motivate and encourage middle schoolers to stay in school.
The goal is to increase Merced County's high school graduation rate by 10 percent. When the project began in 2012, the county was falling significantly behind the state average. Now, nearly 94 percent of students graduate countywide, compared with the state average of 83.8 percent.
English major and Anaheim native Monica Perales leads about a dozen UC Merced and Merced College students working on the program. They visit middle schools in Merced County and speak with nearly 4,000 eighth-graders annually to try to inspire them to finish high school despite personal challenges.
In a recent campus survey,
68 percent of UC Merced undergraduate
students reported volunteering
at local nonprofits and organizations
on a consistent basis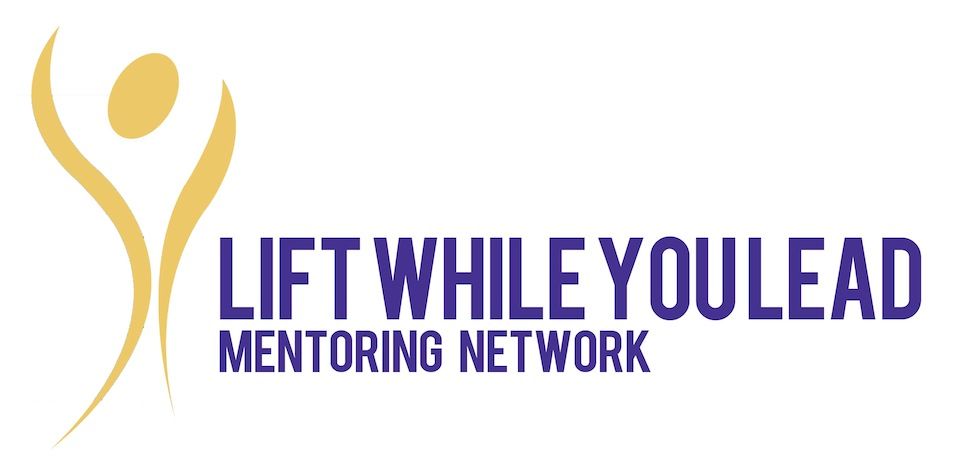 LEARNING FROM LOCAL LEADERS
---
In 2012, the Lift While You Lead outreach program began after local high school teacher Annie Delgado contacted UC Merced's Office of Student Life to connect college students with those in her women's studies class, through mentoring and shared dialogue.
As mentors, UC Merced students present on relative topics and issues in a classroom setting, connecting with local high school students who are either facing similar challenges or could be facing them in the future.
"The presence of UC Merced students in the classroom is profound," said Delgado, who coordinates the program. "Many of our mentors come from similar socioeconomic backgrounds, so it is an opportunity for young people in our community to envision themselves in the college setting."
The initiative expanded in 2015 to include middle school girls entering the eighth grade, and Delgado's ultimate goal is to connect UC Merced students with female leaders from various industries and professions throughout the local community.
"The selfless devotion of their time and willingness to take an active leadership role in our community is greatly appreciated," Delgado said. "I would encourage other UC Merced students to find ways in which they can connect with our local community to build a stronger bridge between the campus and residents of Merced."
---