brand-new resource for admitted students
---
We are proud to introduce our newly launched Admitted Students website!
We worked hard to gather information from numerous sources into one easy-to-navigate website for you and your admitted students to learn about the next steps toward enrolling at UC Merced, see important dates and deadlines, and discover ways to visit us at on-campus and online events. Please visit admitted.ucmerced.edu to take a look, and feel free to leave us feedback.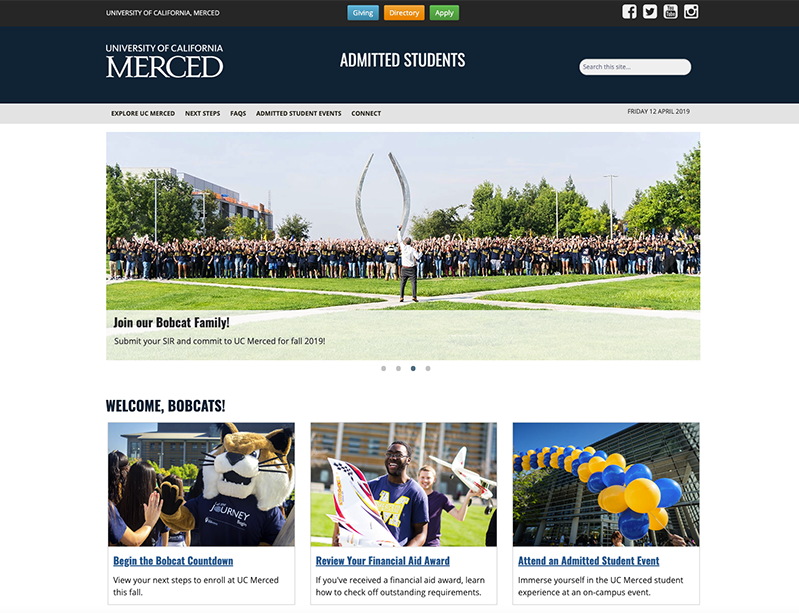 2019-20 sir brochure
---
This brochure is a handy reference that contains much of the information that is available on the Admitted Students website, including a list of important dates and deadlines.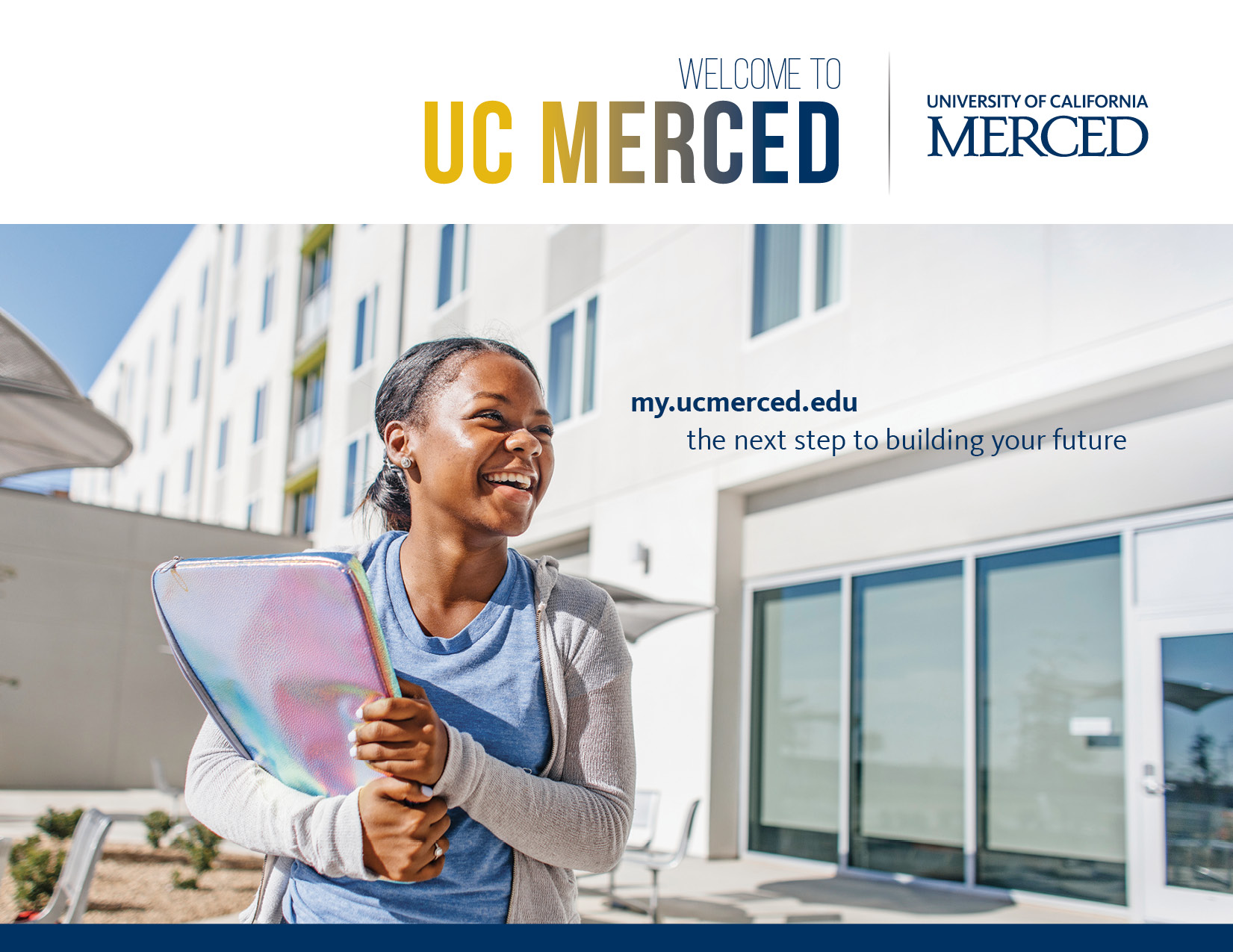 2019-20 admitted student brochure
---
Take a look at the brochure that was sent to your students when they were admitted to UC Merced.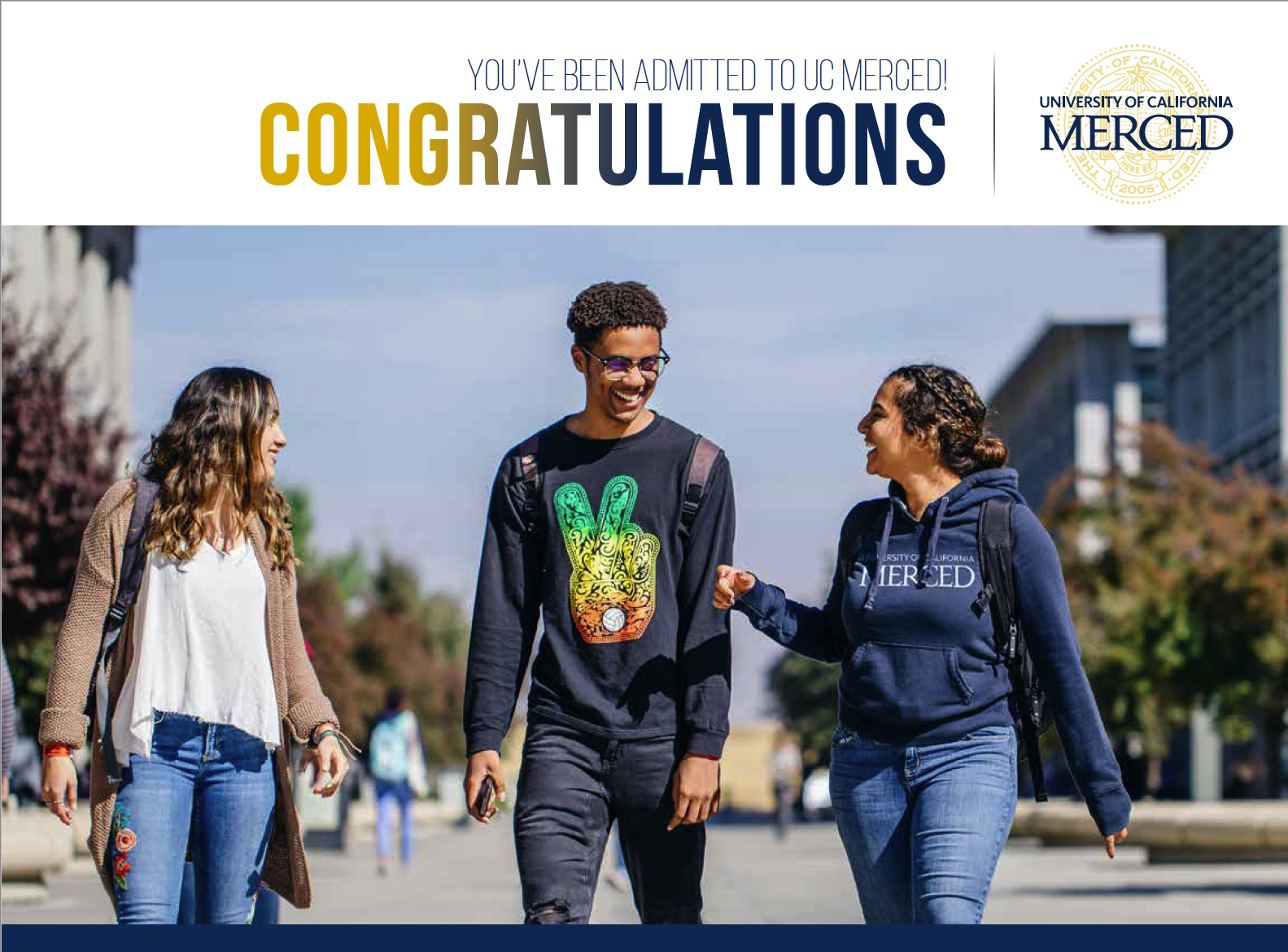 downloadable resources online
by the numbers
---
Our By the Numbers posters contain a lot of useful statistics about average test scores, GPA ranges, admit rates and more for Fall 2018.
You can download the posters here:
2019-20 undergraduate admissions guide
---
The 2019-20 Undergraduate Admissions Guide is a quick-reference resource that acts as a short introduction to UC Merced, with a campus profile, admission requirements and stats, financial aid information and more.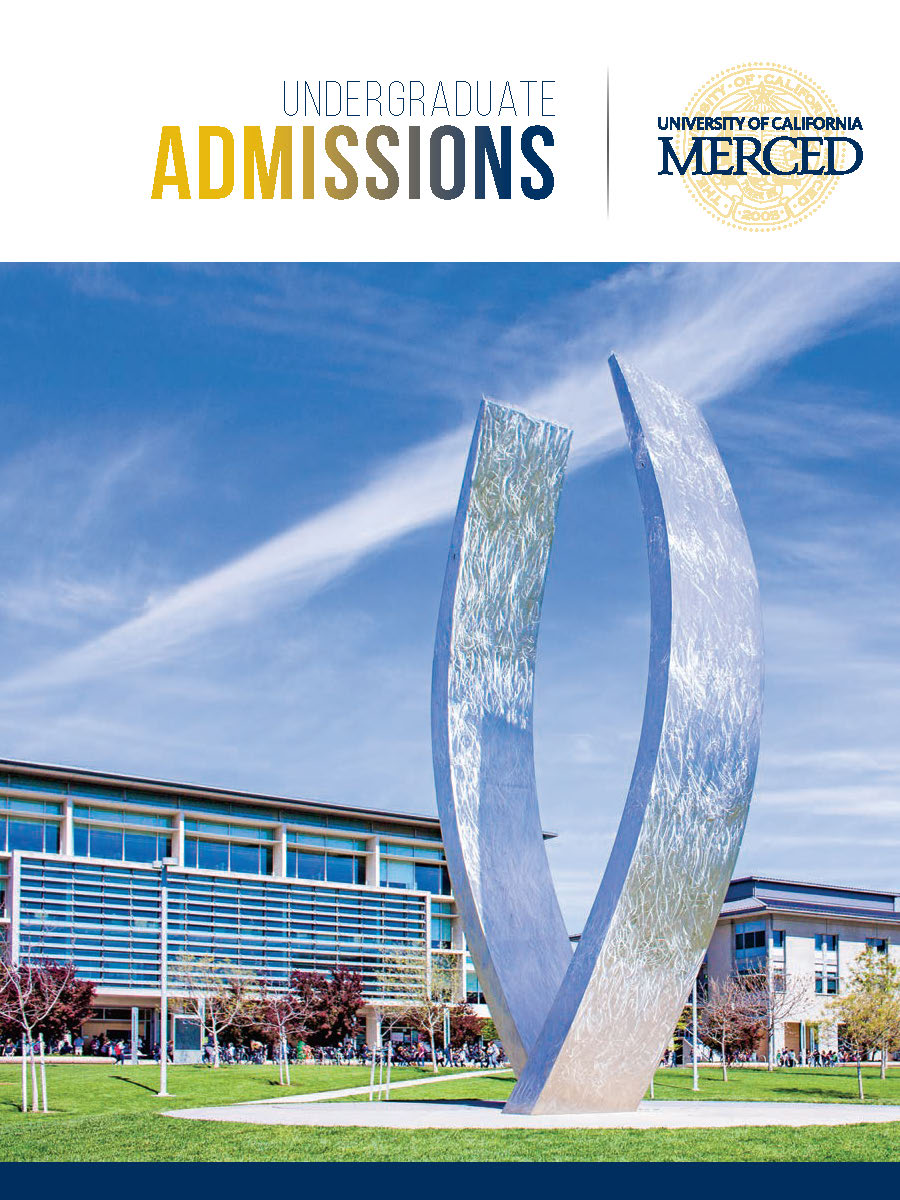 2019-20 undergraduate viewbook
---
The 2019-20 Undergraduate Viewbook provides detailed information for high school and community college applicants about UC Merced's academic programs, student life, financial aid, admissions requirements and more.